PRICING
PLEASE NOTE: On Saturdays ALL services are charged at £10.00 (no concessions)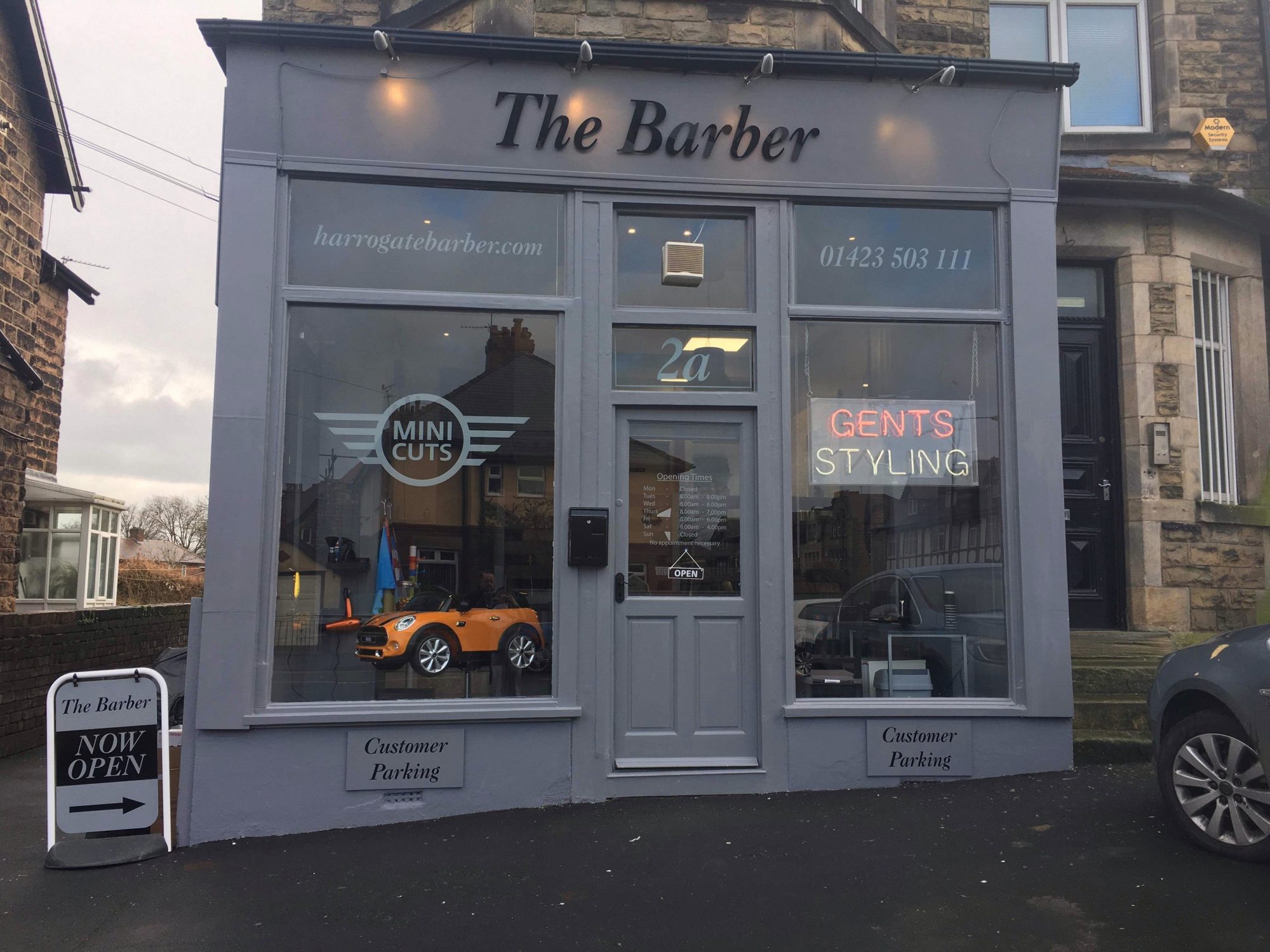 THE MINI CUT EXPERIENCE
Here @ The Barber we don't take appointments for the 'Mini-Cut Experience'
Because we understand children don't always adhere to this, we make it as easy and convenient as can be for you to come at your leisure, in your time when your little one is ready.
We look forward to welcoming you soon!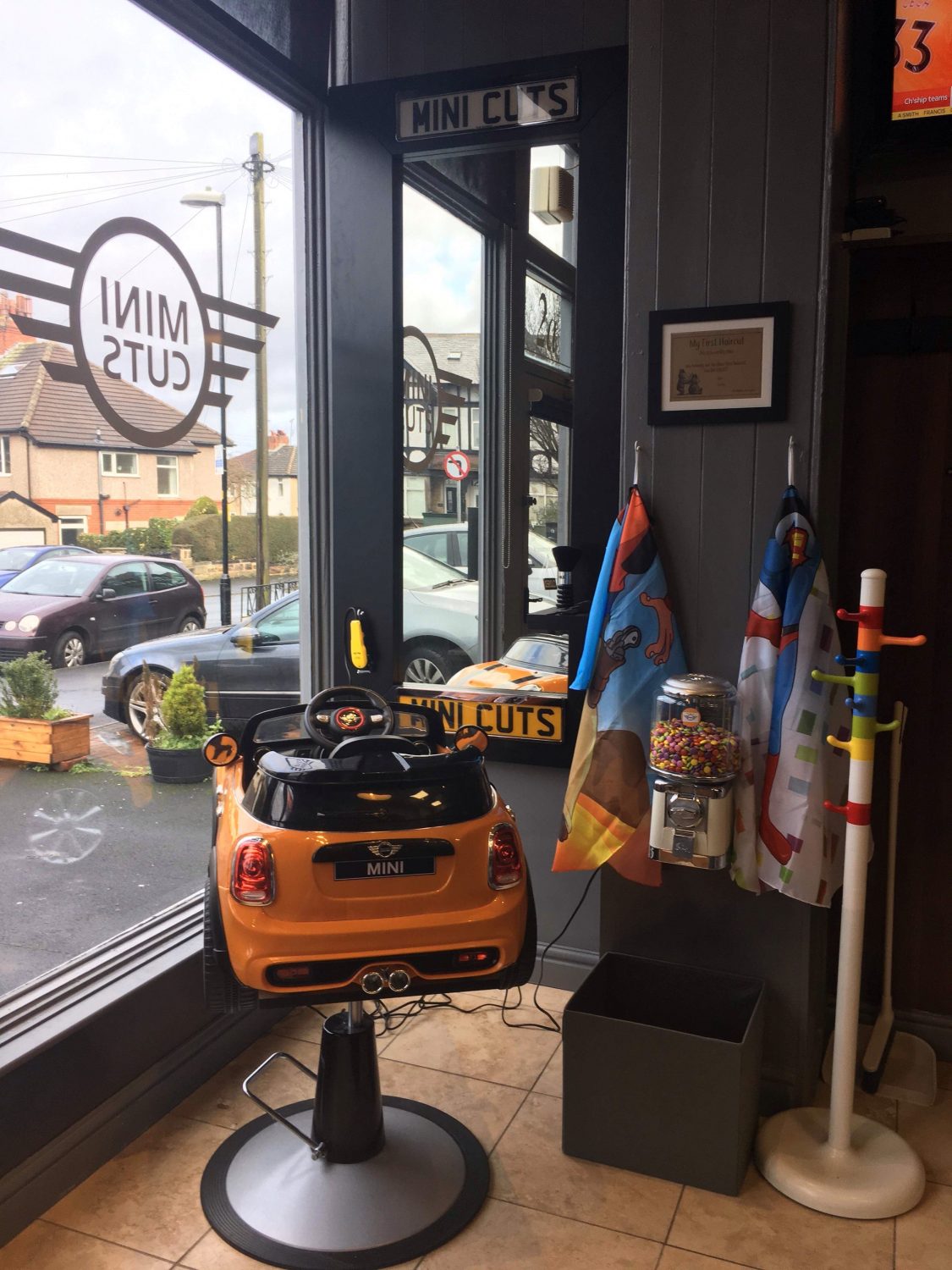 ADDRESS
2a Church Avenue, Harrogate,
North Yorkshire, HG1 4HE
HOURS
Tues-Fri – 8:00am till 6:00pm
Late Night Thurs till 7:00pm
Saturday – 8:00am 4:00pm
PHONE
Phone: 01423 503111
---
GET IN TOUCH
Have you got a question? Use the form below and we'll get right on it.
WHAT OUR CUSTOMERS SAY
Amazing!! Took my little boy today who is 2 to get his hair cut. Jason was amazing with my little boy, he sat in the mini car whilst getting his hair cut which he loved!!! Jason interacted with him throughout and kept him entertained!! My little boy got a free bottle of juice, sweets and a sticker after his hair cut was finished!!! I would 100% recommend!! We will be back again soon for the next hair cut!! Thank you!Leigh-Ann
Professional, polite and positive atmosphere. I wanted a barber who had experience, who also was easy to talk to and offered a great service and price. Jason has a very high standard, meets all these attributes and i am extremely satisfied with whole experience, not to mention the best trim i have had in along time! Thank you very much!Jason L
Proper quality haircut! Jason does an amazing job and the shop looks great, super friendly, free wifi, sweets for the kids,and it's only £10 a haircut! (£5 till the end of january!) No where comes close to that and for such a quality haircut I will definitely be returning again and again.Jack H
Just been to had my haircut and cannot fault a single thing. Absolutely in love with the haircut, normally go to a different barbers however I most definitely will be making The Barber Harrogate my regular. Thank you very much Jason, The shop is lovely and always nice to see a friendly face!!Sam S